Jun 26
2020
The Future of Speech-Language Therapy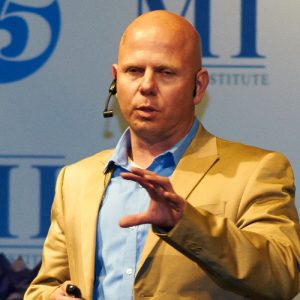 Responses by Dr. Yair Shapira, CEO and founder, AmplioSpeech.
What did school-based speech-language therapy look like before COVID-19?
More than 10% of all students suffer from speech-language deficits, and require therapy at some point during their K-12 journey. Until recently, most K-12 schools relied on in-person speech language therapy sessions with Speech-Language Pathologists (SLPs) hired and trained within the school district. Students would meet either individually or in small groups for face-to-face instruction and SLPs would track and measure progress using their subjective judgement; however, this can often lead to an inconsistent picture of students' progress and performance.
These school-based SLPs often do not have access to speech-language-specific technologies, but instead utilize the district's existing resources and the same technologies adopted in traditional classrooms. School-based speech-language therapy has always lagged behind traditional education when it comes to technological adoption, and there hasn't been a widespread push by school districts to introduce novel technologies and platforms for speech-language students.
How has the pandemic changed the way schools approach speech-language services?
With the recent shift toward online learning caused by COVID-19, K-12 districts are now turning to speech language technologies and platforms such as AmplioSpeech to fill technology and organizational gaps in their speech-language services.
AmplioSpeech is a leading digital speech-language therapy provider that equips SLPs and their students with an AI-based platform for online and onsite therapy, to accelerate students' progress, reduce SLPs workload, boost IEP compliance and automate documentation. The platform includes a library of smart and engaging practice materials and tools for self-monitoring, measurement, assignment completion, and more. Additionally, AmplioSpeech empowers SLPs to become intervention leaders and clinical decision-makers.
Speech-language students require targeted solutions to continue their progress in the shift to online learning, and are often ill-served by general-purpose services such as Zoom or Microsoft Teams. In a current example, AmplioSpeech's recent partnership with the Texas Education Agency has allowed SLPs across more than 100 Texas school systems to better service more than 10,000 speech-language students in the state while they stay home.
What should speech-language students and SLPs expect from services in the fall? Will services still be primarily online?
Service continuity is critical for speech-language students, particularly as we approach the fall semester. Students in need have already missed months of therapy, and may dramatically regress if service is not smooth. The coming school-year will be characterized by waves – onsite learning will alternate with online learning, masks on with masks off, and social distancing inflation/deflation will be needed to maintain the safety of students and SLPs in onsite therapy.
Through AmplioSpeech and other speech-language technologies, these transitions become seamless. Whether onsite or online, individual or in groups – it is always the same platform, same resources library, perpetual practice, and continuous documentation.
This hybrid-model also benefits SLPs. The overnight shift to distance learning left many SLPs without the physical materials they use for in-person services. This also caused a variety of problems in documenting services and monitoring student progress. AmplioSpeech's platform streamlines the monitoring and documenting process for these SLPs, and provides entirely new practice and exercise materials so that SLPs don't have to begin from scratch or attempt to re-work mostly in-person exercises to an online format.
Another use of speech-language technologies lies in practice. Just like any learning process, speech-language therapy requires intensive and effective practice. SLPs report that only 5% of homework they assign is actually completed, and even then — they do not know if it was carried out effectively.
AmplioSpeech introduces intensive and effective self-practice, carried out at school or at home. Using engaging AI games and automatic individualized feedback, AmplioSpeech is able to increase the number of speech repetitions per week eight-fold. The measured performance is presented to the SLP, closing the therapy loop.
Digital platforms will also allow schools to map their budgets against measurable and documented outcomes in the fall, generating more funding and allowing more children to get an education better tailored to their needs.