Mar 1
2023
The Ongoing Challenges of Take-Home Technology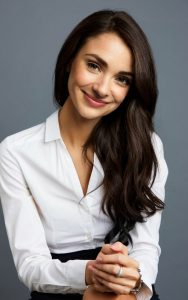 Shannon Flynn is a freelance blogger who covers education technologies, cybersecurity and IoT topics. You can follow Shannon on Muck Rack or Medium to read more of her articles.
In recent years, educational spaces have undergone massive changes. The pandemic led to millions of students staying home and engaging in virtual learning. As a result, there was high demand for new educational technologies, including tablets and laptops.
More school districts nationwide are leveraging remote technology services and devices to support students and their learning experiences. However, using educational technology presents challenges some school districts might not be aware of.
The Rise of Education Technology
School districts prioritize technological integration, especially in light of the COVID-19 pandemic. While the pandemic forced hybrid learning upon virtually every school district and its institutions, it seems there's no sign of tech adoption slowing anytime soon.
According to the EdWeek Research Center, around 90% of U.S. educators claimed that every middle school and high school student has at least one device and 84% of elementary school educators said the same. Take-home devices typically consist of tablets such as iPads or laptops like Chromebooks.
When thousands of students within a single school district use take-home devices, however, it can cause some problems for the district. For example, IT staff must now account for digital devices in students' homes, which can open up the district to more cybersecurity threats. Like any educational model, there are pros and cons that come with students using take-home devices for their learning.
5 Reasons Why the Use of Technology in Education Presents Challenges
There's no question that education technology, commonly referred to as edtech, is a boon to the education system. Leveraging new technologies to help students achieve academically and socially is a no-brainer. However, it comes with its fair share of challenges.
1. High Costs
Chromebooks have become a popular device for schools to give to students. However, depending on the number of students a school has, the cost of each Chromebook adds up quickly.
Let's say one Chromebook is $500 — multiply that by 1,500 students and the devices alone cost $750,000. This price tag can be a lot for schools to afford, especially as many school budgets are decreasing.
2. Potential Damage, Theft or Loss
Young students are often not as careful with their devices as, say, a college student would be. That means schools must worry about potential damage, theft or loss regarding the devices they send home with their students.
While some school districts send students home with laptop cases, they're still prone to cracked screens, broken keyboards and other tech mishaps.
3. Dead Devices
Suppose a student brings their laptop or tablet home to do schoolwork but forgets to charge it overnight. The next morning, when they're heading to school, they go to class with a dead device.
This problem can disrupt class and take away the ability of the student to participate in class and learn. Not every classroom will have extra laptops or tablets, so a dead device can become even more of an issue than a fully charged device.
4. Cybersecurity Concerns
Another issue that comes with take-home technology is cybersecurity. The education sector has quickly become a main target for hackers and other threat actors, meaning schools must protect their students' devices.
While some schools' IT departments may be able to use remote technology services to mitigate threats or prevent attacks, this solution might not be possible for every district.
5. Lack of Internet Access
Finally, a lack of broadband internet access is something that rural communities must grapple with, making it challenging to create equitable learning opportunities for students. Around half of all school districts in the U.S. are in rural areas, and the digital divide continues to grow every day.
If students can't connect to the internet, how will they complete assignments, take online exams or contact their teachers from home? There is no simple answer to this challenge, but it should play a role in whether or not districts implement a take-home device program.
Think Carefully Before Sending Devices Home With Students
Every U.S. school district is unique, so what might work for one district might not work for another, especially regarding the use of remote technology.
Whether or not flipped classrooms become the new norm, it's fair to say that technology will continue playing a major role in the education sector today. School districts should consider all of these challenges before deciding whether a take-home device policy is right for their students and families, faculty and IT employees.