Feb 23
2022
Managing A Successful BYOD Program For Education: 5 Rules and Recommendations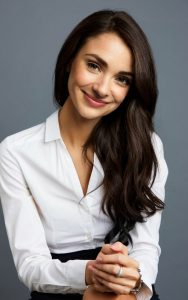 Shannon Flynn is a freelance blogger who covers education technologies, cybersecurity and IoT topics. You can follow Shannon on Muck Rack or Medium to read more of her articles.
Many workplaces and educational institutions have been operating in a high-risk, digital environment due to the ongoing COVID-19 pandemic. More schools are considering implementing a bring=your-own device (BYOD) program as a result.
However, school administrators, parents and teachers have some concerns regarding students bringing in their own devices.
Adopting a BYOD program may not be feasible for all schools — whether it's a lack of resources or poor understanding of how technology can be used in classrooms. Education professionals must learn the ins and outs of a BYOD program before implementing one.
What Is a BYOD Program?
A bring-your-own-device (BYOD) program allows students to bring their personal devices into the classroom for educational purposes. These programs are gaining popularity in educational institutions nationwide, and the trend will likely continue.
The Deer Park Independent School District in Texas is a good example. Chief technology officer Kari Rhame Murphy says that the transition to BYOD was surprisingly easy, but only because she and her team spent two years planning for it.
Aside from just schools, it's not surprising that more employers adopt BYOD programs to benefit their employees. Consider all the people working from home — is it easier to let them use a personal device or issue one from an organization?
Rules and Recommendations for School BYOD Programs
If you think a BYOD program in your school could be beneficial, you should follow the rules and recommendations listed below to ensure it's successful.
1. Get Buy-in From Teachers, Parents and Students
Typically, schools ban personal devices to prevent student distraction. Implementing a BYOD program requires stakeholder approval to reap the benefits technology offers.
Be sure to explain the reasons for implementing the program, such as the financial and pedagogical benefits. Discuss common concerns and potential ways to address them. For example, some parents worry that their child's device could be hacked.
Ensure proper cybersecurity practices are in place and that the district's network is secure. You can also consider running a pilot program to test how the program would work.
2. Create a Responsible Use Policy
Schools should create a document that contains a responsible use policy that needs to be signed by parents and students. The contract should spell out the program's intent, rules for using devices in the classroom, how students are expected to utilize them and what will happen if they misuse them.
There needs to be a certain level of student accountability. Keep students' ages in mind, too — young children may not benefit from using personal devices as much as a college student would. Starting conversations early about what is acceptable to do on a laptop or phone can help improve students' digital citizenship.
3. Decide Which Devices Are Acceptable
You'll want to outline which devices can be brought into the classroom. Consider what will add value to your classroom, whether laptops, smartphones, tablets or all of the above. It's important to consult with your district's IT department to learn which common problems need troubleshooting.
Students will likely need technical support, and identifying who will step in to fix these device issues must occur before the program is implemented.
4. Train Teachers and Educate Parents and Students on the Program's Policies
Teachers at all levels will need to learn how to manage a BYOD program in their classroom. They need comprehensive training to effectively manage students and their devices. Educators may also need guidance on using various pieces of technology and incorporating them into their curriculum.
5. Prioritize Device Equity
All students need access to a device. You can consider providing loaners that children can use if they do not have one to bring from home.
Some schools have even taken the step to achieve device equity by offering parents stipends, which they can then use to purchase something for school or pay for their monthly internet bill. You can also encourage parents to apply for low-income internet access, as it is offered to some families that meet certain criteria.
All these tips will help you ensure a successful BYOD program.
Adopt a BYOD Program for Your School
One of the primary reasons for the widespread use of BYOD programs is that they increase access to technology without the high costs of purchasing each student their own device. Educators looking to leverage tech on a strained school budget should consider adopting a plan and reaping the benefits.