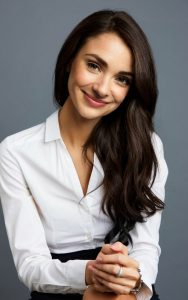 Shannon Flynn is a freelance blogger who covers education technologies, cybersecurity and IoT topics. You can follow Shannon on Muck Rack or Medium to read more of her articles.
In recent years, educational spaces have undergone massive changes. The pandemic led to millions of students staying home and engaging in virtual learning. As a result, there was high demand for new educational technologies, including tablets and laptops.
More school districts nationwide are leveraging remote technology services and devices to support students and their learning experiences. However, using educational technology presents challenges some school districts might not be aware of.
The Rise of Education Technology
School districts prioritize technological integration, especially in light of the COVID-19 pandemic. While the pandemic forced hybrid learning upon virtually every school district and its institutions, it seems there's no sign of tech adoption slowing anytime soon.
According to the EdWeek Research Center, around 90% of U.S. educators claimed that every middle school and high school student has at least one device and 84% of elementary school educators said the same. Take-home devices typically consist of tablets such as iPads or laptops like Chromebooks.
When thousands of students within a single school district use take-home devices, however, it can cause some problems for the district. For example, IT staff must now account for digital devices in students' homes, which can open up the district to more cybersecurity threats. Like any educational model, there are pros and cons that come with students using take-home devices for their learning.
5 Reasons Why the Use of Technology in Education Presents Challenges
There's no question that education technology, commonly referred to as edtech, is a boon to the education system. Leveraging new technologies to help students achieve academically and socially is a no-brainer. However, it comes with its fair share of challenges.