Responses by Adam Garry, senior director, education strategy, Dell Technologies.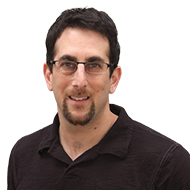 With cases of COVID-19 rapidly increasing this fall, many schools have decided to continue a remote or hybrid learning environment instead of returning fully to the classroom. K–12 and higher education institutions must be ready to quickly pivot between remote learning and  classroom or on campus education, or provide a combination of both.
It's easy to jump in quickly and select technology based on what seems to make sense in the moment, but the infrastructure and other technologies schools invest in will make a significant impact long term. Schools should start by creating a strategy that addresses these questions: What do we want teaching and learning to look like? Where are the resources? How do we make a model of this? This involves a combination of devices, infrastructure and professional learning.
We're supporting higher education and K–12 by helping them unify their technological infrastructure to support daily teaching whether remote or in the classroom. This includes servers, data storage, network capacity, data management software and data security. Additionally, we are supporting technology transitions to ensure IT teams are up-to-date on new equipment and can support any backend or user issues if they arise.
How are you guiding them? What issues are schools facing with their IT?
Since the pandemic we have seen a considerable increase in the number of devices that have come online off the school or university network. This creates two challenges for these institutions:  make sure the devices are safe and secure when they come back on the network and make sure the network is ready for the additional device load.  The threat to education institutions is real and the FBI has now issued alerts around increasing ransomware attacks With an increase in endpoint users and network access points and generally stretched IT teams, schools can find it difficult to properly respond once an attack occurs. We always recommend that security is baked in, not bolted on, so security is integral to the technology itself.