Jun 22
2020
Distance and Remote Learning In The Age of Coronavirus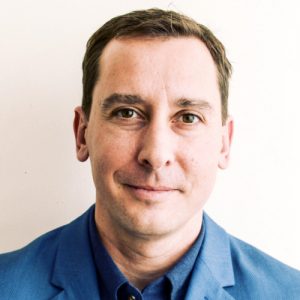 Responses by Nick Schiavi, vice president and global head, high education, Unit 4.
Because most schools have moved to virtual learning environments in response to COVID-19, what are the likely long-term outcomes of this?
The conversations we've had lately with our customers, from our people in the field who are leading projects, and those who are in touch with the macro-responses by the global industry, are pointing to a couple of things:
There will likely be more effort spent on planning for continuity of operations. Ensuring that education can still be delivered and institutions can continue to operate without being fully dependent on being in an office is likely to be a focal point.
There is likely to be a focus on faculty enablement and the operational support around them to help them be more comfortable delivering courses anywhere and anytime.
I doubt in-classroom education will go away for good. Will there begin to be a sea-change? Potentially yes, considering all the ways we learn today, during any phase of life, there is a combination of in-person instruction and training; experiential and immersive learning; and self-paced knowledge consumption.
From what I've been reading and hearing from educators and other vendors, this situation could create a time to re-focus on curriculum design and delivery methods to increase student engagement. Having family members who are educators, I know the rigors of transitioning instructional design and faculty enablement to effectively deliver online courses can be substantial but enduring them is important to be successful in that transition.
What might institutions need to do to attract and retain students in a climate where supply may begin to outpace demand?
This is an interesting question since enrollment and retention have been common challenges for a long time, even prior to this pandemic. Ultimately I believe that institutions will double-down on their interest in differentiating themselves from their peers. Competition for fewer enrollments may occur in the near term; however, this also offers opportunity for institutions to create more demand for education from a wider age-range of students.
Many institutions already look at "traditional vs. non-traditional enrollments" but this situation may be a catalyst for every institution to focus more on how they can engage new segments of the population as students. I suspect it will provide an opportunity for institutions to become more creative as marketers – potentially even thinking of themselves as product managers seeking to understand their target segments more deeply and re-packaging their offerings to attract new enrollments that are the best fit, which should also help with retaining those students.
How do you continue to support the health, safety, and well-being of students, faculty, and staff with everyone distributed remotely?
I look at this from the angle of prioritization of the urgent-important items first. Imagine if all of our customers lived, worked, and ate in our offices – day in and day out – and they also happened to be young adults not yet accustomed to being on their own. In that scenario during a pandemic crisis I'd first look at how we transition all of our customers back to a safe and protected place, how we monitor and account for their successful transition, how we handle the same monitoring and accounting for our own staff, and only then start looking at basic operations and service delivery needs which in many cases include providing equipment and communications tools to staff that they don't currently have.
So on top of accounting for everyone, you need to ensure you have the supply chain moving to equip them all. That's the type of scenario institutions are facing around the world right now – it's a version of Maslow's Hierarchy where everyone is reset to ensure the basic needs are met first. Only after that phase, which I suspect many US institutions are emerging from now, can they look at continuity of operations and academic delivery beyond the immediate term.
In the long run I suspect this increases the prioritization of digital transformation and organizational change management but those cycles can only happen after the first layers of the Hierarchy are addressed.