By Casey Thompson, digital media manager, Skyward, Inc.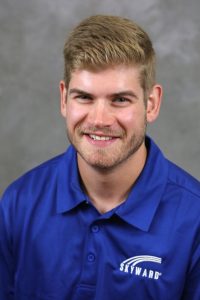 Hackers take advantage of the worst-case scenario.
Pandemics, terrorism, and natural disasters bring disruption and distractions, perfect opportunities for people to infiltrate lowered security while our attention is directed elsewhere. Here are five data security bases to cover during your pandemic response.
Network security
While it's true our home wireless networks are under more stress than ever before, don't sacrifice security for convenience. These network breaches are some of the easiest for hackers to pull off.
No public Wi-Fi: The biggest risk to networks comes from unsecured Wi-Fi connections in public places, like restaurants. Ideally, choose password protected Wi-Fi from a home network. This option may be out of reach for some—even free internet offers for students are falling short in some cases, requiring families' unpaid bills to be settled before the option is extended to the student. Other secure options may include a Virtual Private Network (VPN) or a mobile Wi-Fi hotspot.
Internet of things: Disconnect devices that don't require Wi-Fi to function (appliances, etc). Even if Wi-Fi helps them function more conveniently, consider disconnecting them temporarily to minimize the opportunities to infiltrate your network.
Multi-factor authentication: More organizations are moving toward MFA in all cases, but particularly for remote work, ensure the devices connecting to the network belong to actual people within your organization.