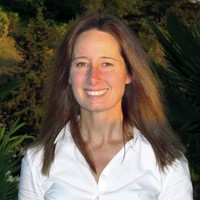 Responses from Heather Paunet, senior vice president of product management, Untangle.
This year has brought to light so many barriers from school districts, educational entities, colleges to universities when it comes to comprehensive IT security. One of the main pieces was secure access to online learning platforms. When every school, college, and university transitioned to remote learning many administrators quickly realized that this was going to create a large scale network vulnerability issue.
Typically, schools find that their networks are just as complex as large-scale enterprise businesses. With students on campus bringing their own mobile devices, smart classrooms, teacher devices and administrator offices, a school network can quickly get almost as complex as a network for a large city. Many times, personal devices are segmented onto a secondary network, minimizing any access a hacker may have to their main network, but also as a way to increase the bandwidth shared by other school-related applications. Another aspect of school networks is the segmentation of user groups, teachers being allowed access to certain items on the Internet, while students are closely regulated, blocking access to harmful content or flagging words that could potentially lead to something else, such as "bullying" or "self-harm."
Each school network was built, tested, and audited to maneuver through the needs of students, teachers, and administrators – however, when everyone was sent home, these policies and protocols many times did not follow them. It wasn't until schools realized how many students needed setting up with safe and secure access to school resources that IT administrators reached out to companies like Untangle to work through remote connectivity issues. IT administrators needed solutions for getting students devices that would help them continue learning, and use virtual private networks, or VPNs, to extend those safety protocols to these devices, regardless of where they were located.
How are you guiding them?
Untangle has long worked with school districts, individual schools, colleges and universities to create safe networking solutions for their students and teachers. We understand that access to a variety of VPN connectivity options, along with a multi-layered security approach, can reinforce the network and minimize vulnerable access points that can be exploited by cyber criminals. Once the main network consists of user-defined access, advanced web filtering protocols, and credentialed-access to any platform containing student data, using a virtual private network solution helps extend these to student, teacher, and administrator devices.