Jul 13
2020
Best Practices For Virtual Learning In Education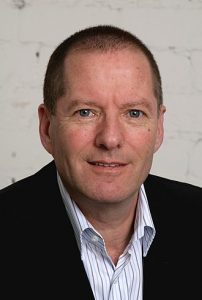 Shai Reshef, president of University of the People, an online, non-profit, tuition-free, American-accredited University, says:  "Ready or not, COVID-19 has forced higher education online. Universities were ill-prepared to fully switch online and are all understandably frustrated at having to do so in just a few weeks, and even more so now that there is a possibility of remaining online until 2021."
Reshef says that a big problem many universities are facing right now is that they have been forced to go online before they are ready. But moving to online instruction is tricky and if not implemented properly, instead of succeeding, the online classes may backfire and create major disappointments.
"Quality higher education online is more than just a live zoom class. Developing content and technique that works online takes time, and creating a quick fix for campus closures is going to be difficult," he said. "At University of the People, we didn't need to suddenly adapt to an online environment – we've been doing this for the past decade and have the infrastructure in place, and the pedagogy and experience in remote learning. For example, our instructors are experienced in teaching online, and are trained on how to address the unique challenges students will face, such as motivation, self-discipline, and the ability to learn alone."
According to a University of the People/Harris Poll, nearly a third (31%) of Americans have experienced frustration with online schooling systems since the stay-home orders went into effect.
Over the past 11 years, as president of a fully online university, Reshef has seen the power and success of online learning when done correctly. Here are some of the best practices for success that he has learned:
Training. Professors must be trained in the technical components of online course delivery, but understanding how to adapt their teaching methods for online learning is most important. Simply providing a weekly video lecture is not enough to keep students on track. That brings me to my next point.
Lesson plans. They must deliver an online course in an engaging manner that ensures remote students are learning. Each course should provide students with multiple modes of learning that include online reading materials, multimedia content / videos, peer discussions, and instructor feedback.
Human touchpoints. The "classroom" learning must be balanced with human touchpoints to aid student success, such as study spot-checks and timely feedback to help students remain engaged. Empathy, flexibility, and creativity are key.
Student services. Online learning can be isolating by nature, so you must provide students with dedicated student advisors and additional points of contact, such as access to virtual librarians, to support those struggling with the transition to online learning.
Social interaction. This is a critical element – students need a sense of collaboration and community, especially after suddenly switching to distance-learning. Developing the social element addresses the unique challenges remote students face, such as motivation, self-discipline, and the ability to learn alone.
Peer-to-peer learning. This important component leads to high interaction, resulting in deep, transformational online learning. Structuring classwork to involve group projects, peer review, and discussion forums is crucial. Successful collaborative learning has the potential to bring out the unique strengths of each student while improving the work of the group through teamwork and cooperation.
"This could be the golden opportunity to experience the future of education, so universities must call on the expertise available from those who already effectively deliver education online," he added.