Aug 17
2020
Key Things To Know About Online Delivery of Hands-On Software Training
By Joe Schulz, vice president of emerging technology, Orasi.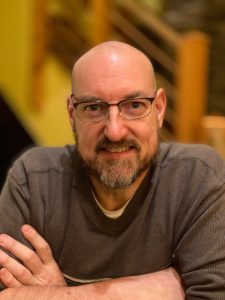 Like most of us in today's new reality of a distributed workforce, enterprise-level training classes are forced to move to virtual, online formats.
If you're transitioning corporate education training classes from onsite/in-person to online, provide hands-on virtual software application training, or need dedicated software environments for enterprise students to complete practice labs, you already understand the challenges of preparing courses to be delivered virtually.
Studies show that retention increases by as much as 75% when training includes hands-on practice. That's much more difficult to manage in a virtual world where students attend through web conferencing applications like Zoom, Webex, Skype, and Teams.
However, all is not lost, and in some cases may even be better. Virtualizing training dramatically reduces the effort and cost required to deploy and maintain these environments.
With a virtual training focus, no hardware is purchased and maintained, no travel time or expense is needed, and no facilities need to be rented or built out. Class scheduling can be based solely on participant availability without regard for other classes, and instructors and students use their own familiar, personal workspaces.
To help you make the leap into today's world of virtual training, consider the following best practices across each stage of the training process to ensure your classes are both relevant and effective.
Before Class: Select a system that offers several options for student interaction
A good virtual training solution lets instructors and course developers focus on what matters most – creating and delivering engaging content. Your system of choice should offer:
Instructor-led, on-demand, or virtual training support.
Cloud-native, elastic environments with reusable templates.
A scalable platform to accommodate organizations of any size.
Configurable policies, communication, and delivery to meet business needs.
Dedicated student lab environments backed by industry-standard cloud security.
Conduct an "open house" to test student connectivity
Before each class, be sure to test the students' connections so that time isn't wasted working out networking kinks. One popular method for this is to hold an "open house" beforehand and ask students to login and start their personalized lab environment.
This makes sure students understand how to connect and avoids most problems that would normally surface at the beginning of class. Also, rather than having everyone join in one session, make it a flexible event where the instructor is available over several hours, at the students' convenience.
Electronic prizes can even be awarded for participation, like "free" quiz answers or fun backgrounds, to add to their virtual environments.
Tailor the material for online learning
Another mistake instructors often make when moving to virtual training is to simply duplicate their on-premise material for online delivery.
Because online courses often operate on a compressed schedule, consider how much work is reasonable to expect and, if necessary, scale down the content. Also, remember to reproduce an online version of any whiteboard drawings you would have created during your instruction.
Using an on-screen drawing program is highly engaging but can be messy if you're not used to them, so sometimes creating a simple PowerPoint graphic ahead of time is a better alternative. Lastly, be sure to test/rehearse your course on various browsers and computers.
During Class: Use a system that allows instructors to monitor student activity
The hardest part about teaching in a virtual world is keeping track of what students are doing. Technology options that can offer "over the shoulder" views allow the instructor to monitor the student environments in real-time, focusing on one student at a time or browsing thumbnails of as many as desired.
Additionally, make sure the system allows students the option to "raise their hand" to request help (and that the instructor is trained to notice these requests and respond quickly). Lastly, make sure instructors can easily take control of the student environment, when necessary, and cooperatively work with the student to answer a question.
In some cases, more than one instructor might be necessary. For large or highly complex classes, it might be difficult for one instructor to assist all of the students without long wait times for help.
Be sure the training software allows for multiple instructors to be added to a class. Co-instructors would need the same monitoring capability so that each can help a different subgroup of students.
Actively engage the students throughout the class
Also, consider how you can create an environment that encourages engagement. Choose a variety of media, if possible, to use in your instruction: documents, audio, slides, video, websites, pictures, etc.
While you cannot replicate the in-person back-and-forth of a classroom, encouraging students to use the online chat rooms or discussion boards helps mimic a collaborative environment. Don't wait for students to ask questions. Instead, actively engage them with frequent poll questions to answer or simple quizzes/activities they have to complete.
Use a system that allows student labs to be paused without losing context
Keep in mind that most instruction is delivered in discrete sections. There is a constant back-and-forth between a teaching segment and the related hands-on practice.
One pitfall of many online training systems is that they charge you by the minute any time an environment is running, whether it's in use or not.  Be sure the system allows instructors and students to easily pause resources between topics or sessions in order to avoid unnecessary connection charges. And, when those resources are paused, make sure you don't lose any progress made up to that point.
After Class: Proactively re-inforce learning retention
Finally, make sure to follow-up with students to ensure they retain the knowledge gained during the course. Establish a regular cadence of communication with "extras" that benefit the student. For example, immediately after the class, send a Thank You message with an electronic copy of the training materials.
A week after that, follow with another message containing some answers to popular FAQs (and it's even better if they are questions that came up during the class session itself). If possible, send a link to a related best practice blog or technique article once in a while to keep the training content in the front of their minds.
Also, be sure in all of your correspondence to include all of your contact information and encourage students to send follow-up questions. A few minutes on your part of replying to the occasional email can make all the difference whether students are happy with the training, and will remember and use it.
With these tips in mind, you can make the most of a virtual classroom so that your instructors are more efficient and your students are more satisfied.